I am soooo proud of oldest son Noah(14). He has been doing Tae Kwon Do for a little over 5 years and On Friday he tested for his 2nd Degree Black Belt. He did an amazing job.. It was a very long test... 2 hours and 15 min. I swear it seemed longer. It is always so hard to get great photos in the dojo.., but I did manage to get a few... I hope you like them..
I thought this was a great kicking shot.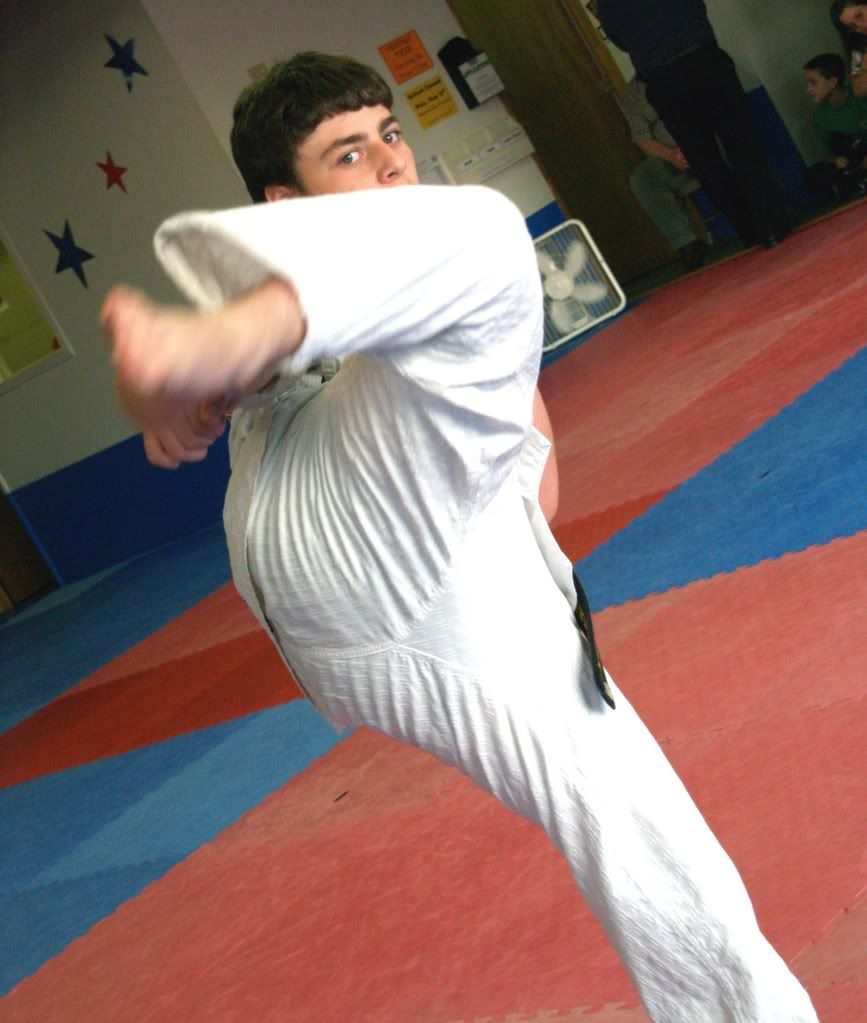 He had to break a total of 50 boards so here are some shots of that.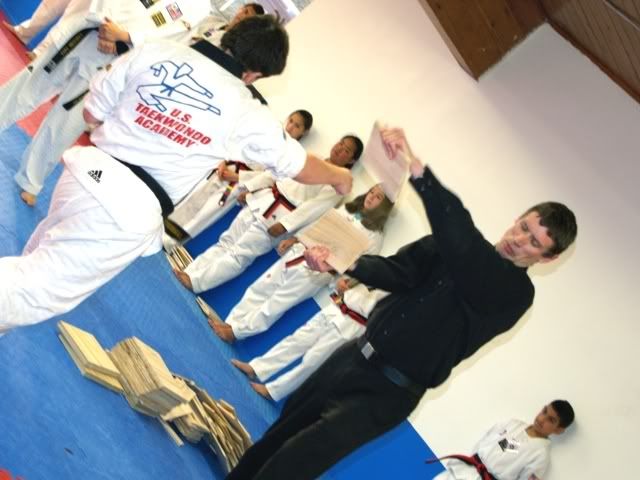 This is a flying side kick break and I just love the shot I got.
Here Noah had to break 3 boards at the same time.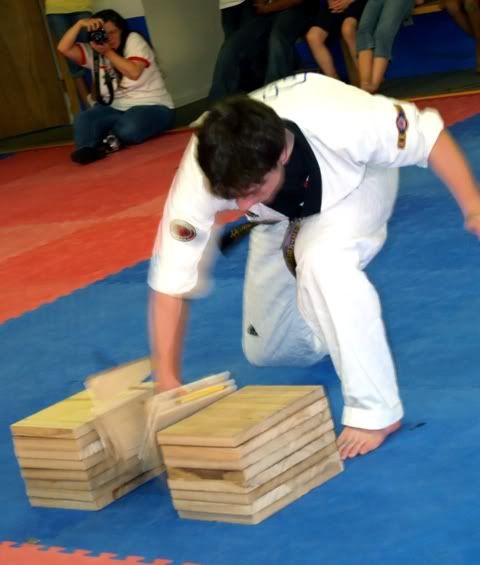 thanks for looking