I have a love hate relationship with long weekends. I hate them when hubby is gone and the weather stinks, but love them when the weather is awesome and when hubby is home. hehe
Yesterday we had a bunch of running around and it was nice not having to dodge the rain etc.
Today the little guys and myself took a long walk in the woods behind our home. I have been wanting to get some good photos of the boys in their element and my mom was hounding me for some photos. Plus I wanted to play with my Cannon SLR with the HD film. So we went on a stroll with my cameras in tow. hehe Here are a few shots I got with my Olympus DSLR Evolt 510 (if you click the photos it will bring them up bigger)
I just love Joshua's smirk in this photos. He is so funny and his personality really shows in this.
This one isn't too bad. I need to figure out how to not get a glare on his glasses. But it's still a good photo and love how he dressed himself. hehe
This is Isaiah and well who needs school photos when you get a shot like this. I love it. hehe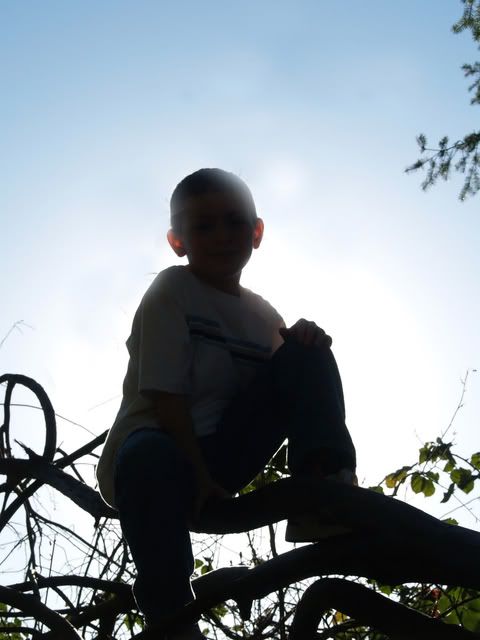 This photo I thought was kinda cool. I have an idea for a layout with this photo.

Well I hope you had a great long weekend.

Thanks for looking