Well you just gotta love a lazy Sunday. We spent most of the day watching movies. We spent some time outside as well since we are having a beautiful weekend. Tonight the awards are on till 11pm. So we will just pop in a movie and then go to bed. We did manage to do laundry today though!
For those POD people at Scrappin Trends here are a few pictures for you!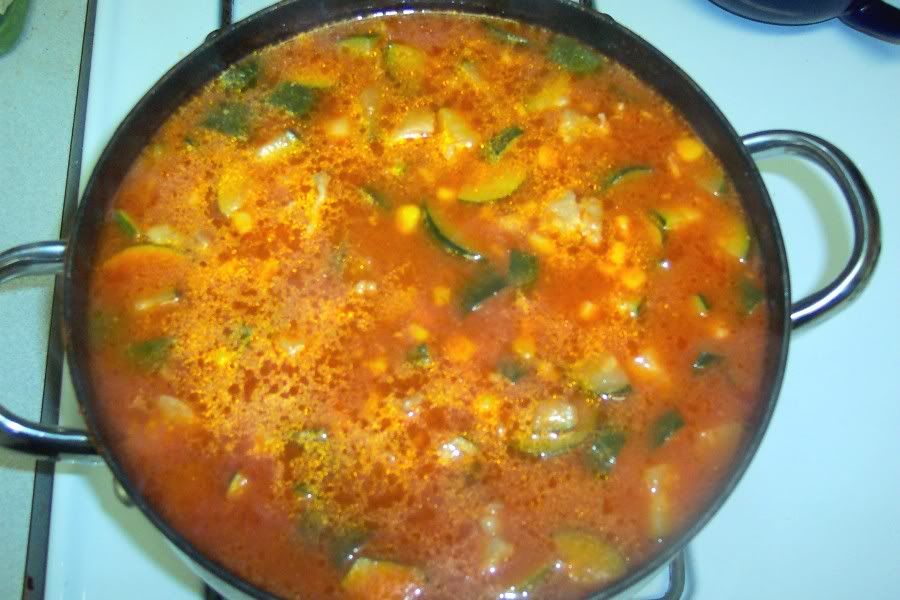 I wish the dinner one would of came out better. I didn't have the light on over the stove which I should of. There is a blue tint to the picture which I don't like, but dinner turned out yummmmmy!
The kids were all sitting at the table coloring and I had to snap a few pictures of them coloring. Here is one. I just love my little guys hands. I often find my self just looking at his hands. I did cut his finger nails after his bath tonight.
So tell me how to make sure I don't get the blue tint in my picture again?