Well the sunny breezy days are gone and the wind and rain has blown in once again. Just another typical day here in the Pacific Northwest. Today I had a lunch meeting which went really well. I can't really speak of everything yet until everything is finalized. The opportunity is awesome for My business, my design team and I. Susan is also a key player in this as always. She is my right hand gal so to speak or as she would say my muse! LOL I did stop in to get a couple copies of Harry Potter & The Goblet of Fire today. One for the house and one to ship out to hubby. The kids will be wanting to put it in right when they get home! BUT I am taking Isaiah to taekwondo early today. Noah has an away wrestling meet so we are going early to get it out of the way!
For those doing the POD on Scrappin Trends I have yesterdays and today's. Sorry I had a blah day yesterday and just vegged out on the couch!
Here is today's POD
I know don't they look yummmmmy! I figured out what the "flower symbol" on the camera setting stands for! LOL for those that don't know it is for CLOSE UP PICTURES! I used the strawberries because every time I opened up my refrigerator my eyes were drawn to how red the strawberries are! For those that are wondering YES they are as yummy and sweet as they look!
Here is yesterdays POD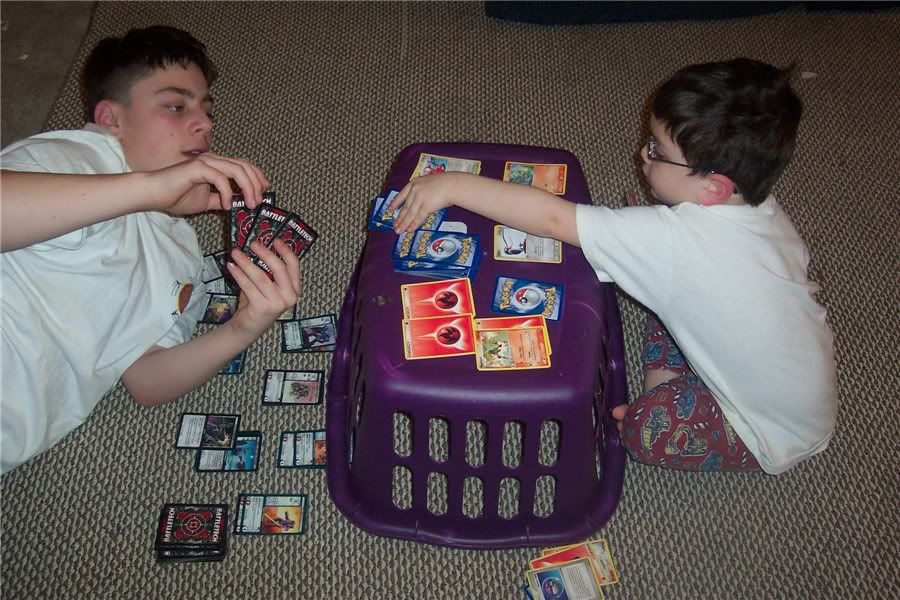 This is Pokemon V's Battletech! My children always have a fun way of making up there own games and Joshua just loves playing with his big brother and as you can see big brother doesn't mind... This is just a typical winding down night in our house. I know the picture isn't that great but I think I may have figured out what the "sky with stars" symbol means! LOL I will test it out tonight! LOL